Take In Time: 7:20 AM
Dismissal Time: 2:50 PM

Main Telephone Line: 251-221-3444
All Mobile County students must pre-register online. It is simple, easy and can be done from the comfort of your home. Follow these simple steps:
Go to www.mcpss.com .
In the middle of the page under register, choose either returning student or new student registration. If you do not know the username, please email me at Chenderson1@mcpss.com.
Due to certain COVID-19 restrictions, parents will not be able to bring proofs of residence and other documents needed to the school to complete the online process. We are asking guardians to email the following documents for new students to Citronelle High School. Guardians can also drop off this information by utilizing the drop box located at the east end of the main building. The drop box is in the door close to Grillbillies facing Lebaron Ave.
Mortgage statement/lease
Utility bill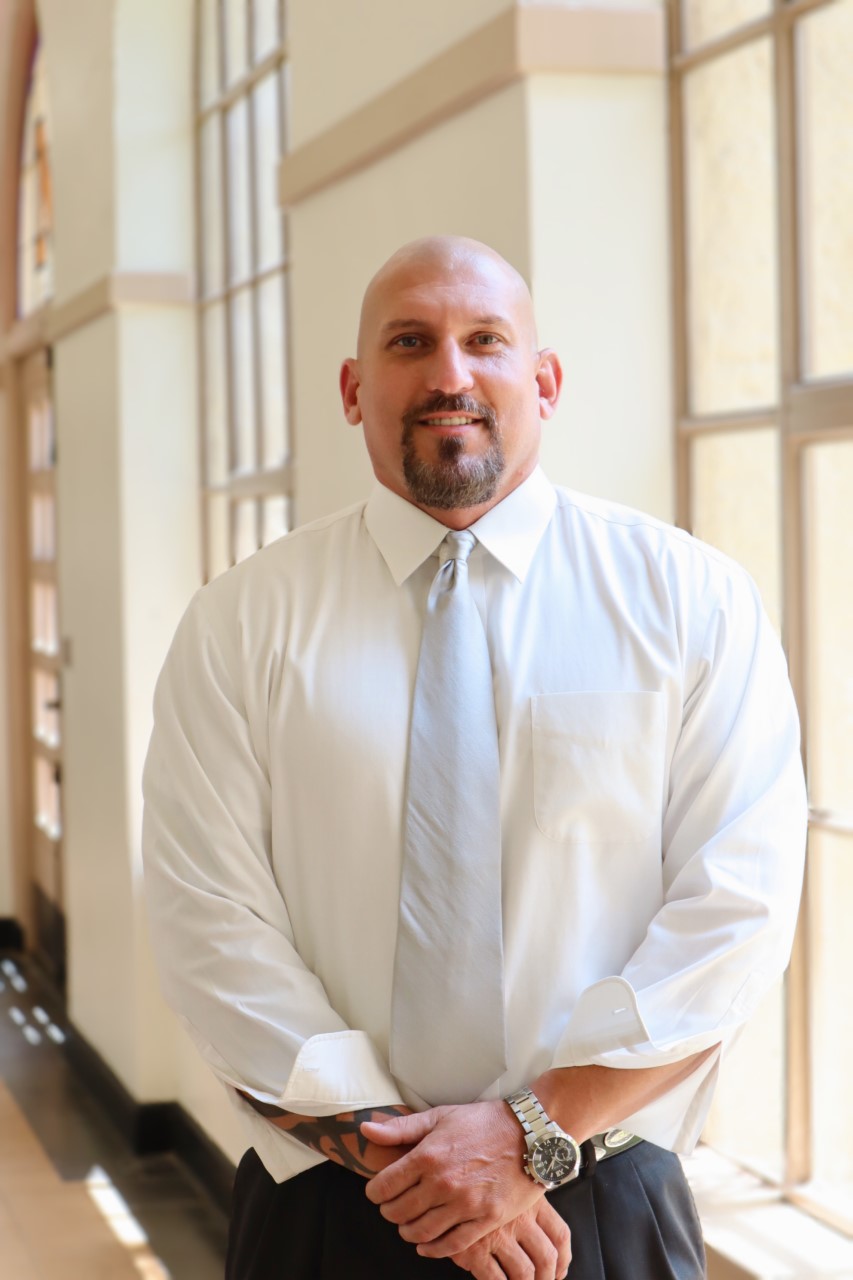 Birth Certificate

Social Security Card



Immunization
Guardian ID
Transcript from previous school if you have it. If you have the official copy that is sealed please do not open it.
(We must have a copy of transcript for counselors to make a schedule)
In order to complete the online process, we will need your proof of address if the students address has changed since the beginning of last school year or if the student is entering the 9th grade. I will need a copy of your mortgage/lease and utility bill. For incoming 9th graders from a Mobile Co. school, I will also need the guardian's ID.
If you have any questions or concerns or if you need to send documents, please email me or call me at the school 251-221-3444 (ext 19009).
Pants
Solid, khaki-colored, traditional or sand trousers

No grey or dark brown

All pants must have belt loops

All pants must be worn at the waist: NO SAGGING!!!

All pockets must be in-seam, must be attached to side seam

No jean style or hiphuggers

Pant bottoms must be hemmed; no frayed bottoms

No jeggings or excessively tight legging type khakis are allowed

Khaki jogger pants with drawstrings are not acceptable and are not a part of the CHS Uniform Policy.

No stretch or jogging pants will be allowed unless part of a team uniform and they are only to be worn on approved, designated days.
Shorts/Capris
Students may wear knee-length shorts.

Females may wear Bermuda style shorts or Capri-style pants

No skirts or skorts may be worn. ~With administrative approval, skirts may be worn for religious purposes~
Shirts
*Either solid white or Vegas gold oxford-style collared shirt (short or long sleeve) or solid white collared three buttons or less polo shirt (short sleeve).
Shirts should be sufficiently long enough to be tucked-in and to remain tucked-in at all times.
Undershirts and camisoles must be solid white only.
Spirit T-Shirts (Fridays Only)
Spirit T-shirts may be worn on Fridays ONLY or approved special events for teams or clubs:
All spirit shirts must contain Citronelle High School or CHS, the school mascot (wildcat), the word "Wildcats" or "Wildcat Nation", and/or have the name of a school club/organization. Shirts must be professional in nature.
Outerwear
*Solid crimson, Vegas gold, black, white, and grey jackets, sweaters or sweatshirts may be worn anywhere on campus. NO CAMOUFLAGE GARMENTS ALLOWED!
All other outerwear must be removed before entering any building.
CHS letterman jackets or team-sponsored jackets are permitted.
No trench coats or overcoats
*No caps, hats, skull caps, tams, bandannas, or other external head-coverings are allowed on campus.
* Girls are not allowed to wear scarves, bonnets or bandannas as coverings. All hairbands must be pushed off of the forehead and remain on the hair. Hairbands must be solid black, crimson, Vegas gold, white, or grey. NO Logos! NO bandanas!
Items will immediately be confiscated and returned at the end of each quarter or returned to a parent if they see an administrator.
Solid crimson, Vegas gold, white, black, or gray Outerwear with hoods "hoodies" can be worn.
The "Hood" of a "Hoodie" cannot be worn in the building. Repeat violators will lose the privilege of wearing hoodies.
In addition to Citronelle High School outerwear, any of the schools in our direct feeder pattern are allowed. Also, college sweat shirts/hoodies can be worn, but the sweatshirt and/or hoodie must be black, white, grey, Vegas gold, or crimson. No other high school clothing items can be worn on campus.
Shoes/Socks
Any color tennis shoe is appropriate

NO COWBOY, POINTED TOE, OR STEEL-TOE BOOTS OR SHOES MAY BE WORN.

No mules, sandals, slides, crocs, flip-flops, house shoes/slippers or skele-toes.

Socks must be worn and can be any color

Doctor's notes must be submitted for approval of rule exceptions.
Belts
Belts must be black or brown and must have a frame style belt buckle. No plate buckles.

Belts must be worn; belts must be in pant loops, fastened to keep pants from sagging, and the end of the belt must not hang down.
Piercings
Small studs are acceptable for the nose. No hoops unless they are flush to the skin.
Earrings: studs or small hoops only; none larger than a half dollar
Earlobe spacers should not be any larger than a quarter
Please note that ANY piercings deemed to be a distraction can be disallowed at the discretion of the administration.
Facial piercings and earlobe spacers are not considered to be professional dress; therefore, these items

will not be allowed

when interviewing for internships or when taking professional or school pictures.
The administration has the right/privilege to adjust the uniform policy at any time when deemed necessary on a case by case basis.
Dress Policy Violation Consequences
1st Referral
Notify parent to bring corrective measures to student. Dress policy and consequences may be explained to parent. Student will remain in Retract until correction.
2nd Referral
3rd Referral
4th and Subsequent Referrals for Willful Disobedience
Suspension (Length at administrative discretion)